Manual data entry is the ultimate nemesis for any organisation. Not only does it put you to sleep, but it wastes precious time and valuable resources – which can go on to destroy overall productivity. Fortunately, Microsoft has come to the rescue and introduced Power Automate which helps automate these mind-numbing tasks, eliminate human error, leaving you to focus on the work that actually matters.
Microsoft Power Automate is a cloud-based service that enables users to create and automate workflows between your apps and services to sync files, get notifications, collect data – and so much more.
It uses connectors to join different stages or applications together. Ultimately, the connectors are used to define the data that is required by the integration and determine what data will be returned.
There are over 300 connectors available that fall into three groups:
Standard connectors – These connectors can be used without incurring additional licensing fees. They will typically connect Microsoft products like Excel, SharePoint, Outlook etc plus other common applications. For a full list of available standard connectors, go to australia.flow.microsoft.com.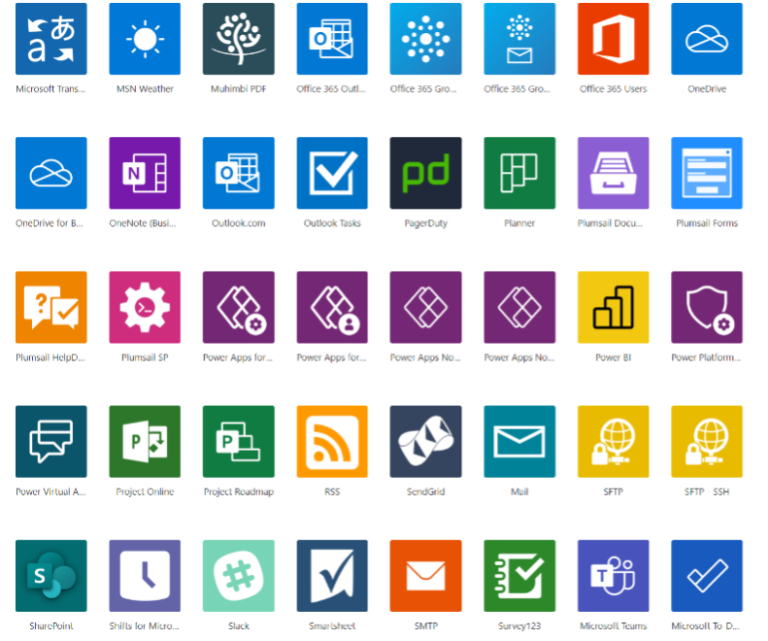 Premium connectors – These connectors will incur additional licensing fees. If you have a specific requirement to use a premium connector, we recommend speaking to a consultant to ensure you are purchasing the correct licence for your organisation. For a full list of available premium connectors go to australia.flow.microsoft.com.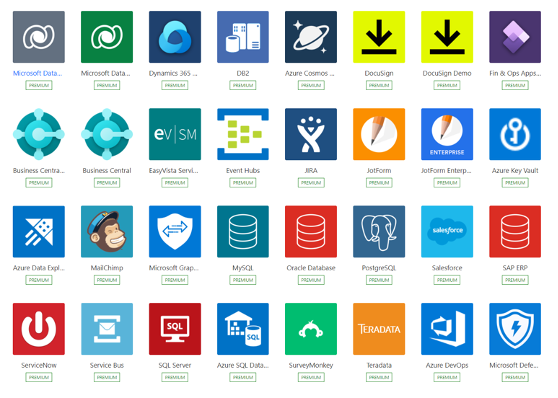 Build-your-own custom connectors – Power Automate enables users to custom build connectors that enable specific applications or processes to be built into a Flow. This is a powerful feature because they can be shared throughout your organisation.
If you are unsure how to start your first flow, Microsoft has written and tested a suite of templates that can be used and modified to fit your business need. These templates can help speed up the process of creating your flows. These templates can be found at australia.flow.microsoft.com.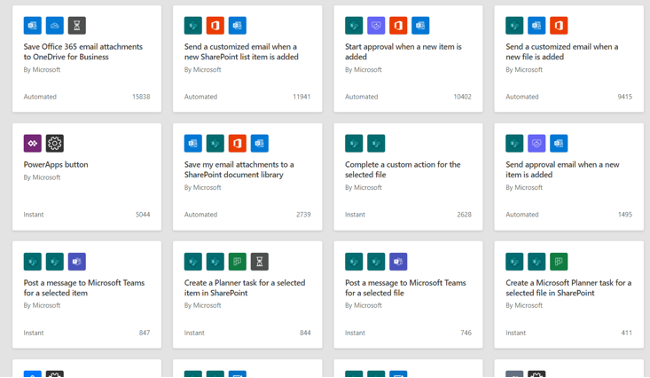 Power automate can offer many benefits for your organisation. Below are just a few of these benefits that your organisation can look forward to achieving by automating business processes:
Streamline everyday tasks – this can be as simple as sending a txt message everything your boss sends you an email.
Improve workforce productivity – by automating repetitive tasks, employees can work smarter and improve overall business performance.
Automate tasks across business systems – Power Automate connects and automates tasks across hundreds of apps within the Microsoft eco-system and external sources.
Reduce human error – automation reduces the risk of human error, so you can feel confident that tasks are carried out to the highest standard. 
Save time with decision making – by automating processes, such as approval workflows to respond to time off requests, you can save time with decision making.
Accessible anywhere – with Power Automate's mobile app you can create, run, and check on automated workflows.
Additionally, a recent study by Forrester* (do you have the reference?) identified the following quantifiable and unquantifiable benefits of implementing Power Automate:
Reduce/eliminate vendor license costs
Achieve a 362% Return on Investment (ROI)
Save on average 122,850 workforce hours
Improve process automation and efficiencies by at least 15%.
Improved overall business outcomes and;
Realise additional value with your Microsoft Stack.
Although online training material and support is available, the most effective way to start your Power Automate project is to engage with a consultant to create a proof of concept for processes you would like to automate. These processes can be anything from processing expense claims to a new hire process.
With our deep expertise in this space, working with our team will allow you to get set up right,   ensuring best practice and helping to establish a solution that will serve the ongoing needs of your business. We'll also help you develop the confidence to try building your own Flows as well as venturing into the online Power Automate community.
Get in touch and start your journey today!
Source: https://sunrise.co/wp-content/uploads/2019/03/TEI-of-MSFT-PowerApps-And-Flow.pdf