Get a Head Start on your Career
Join a team of analytical thinkers and problem solvers passionate about growing the future of IT in Australia.
From Cyber Security to Software Engineering to DevOps, completing an internship at Chamonix is an opportunity to gain valuable 'real life' experience and get your first taste of life within the technology industry.
A Chamonix internship is an opportunity to spend between three and six months working alongside a team at Chamonix. It's a great way to make industry connections, apply the knowledge you have gained at university and get a taste of what life as a technologist looks like.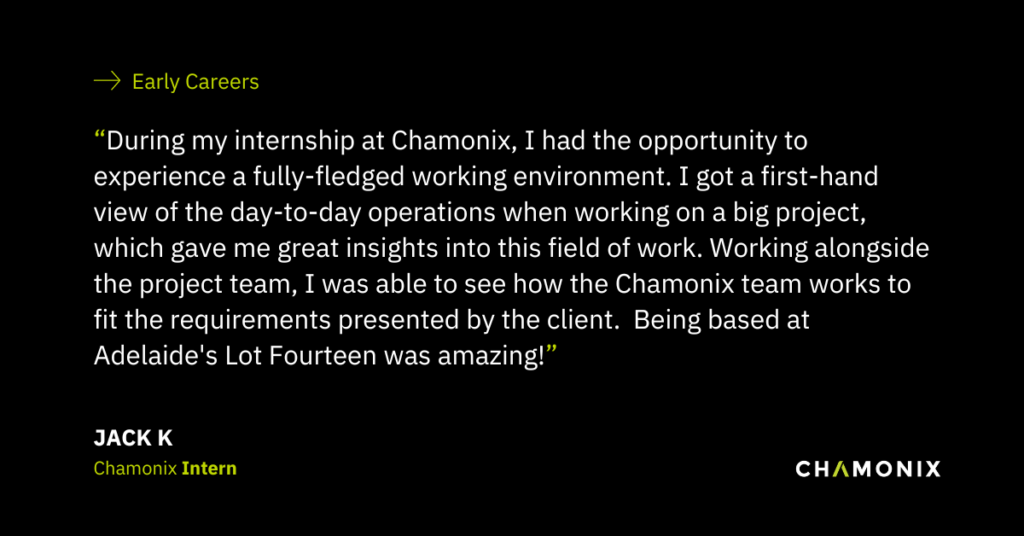 What to expect as a Chamonix Intern?
As a consulting firm serving clients from a broad range of industries, there is no 'one size fits all' job at Chamonix. You could get exposure to projects in areas such as Software Engineering, DevOps, Cloud, Mobile App Development, Testing and more.
Our intern program runs year-round, with opportunities that can be tailored to fit alongside your studies and targeted to your interests. To be considered for an intern placement at Chamonix, complete the Internship Application form below to get the ball rolling.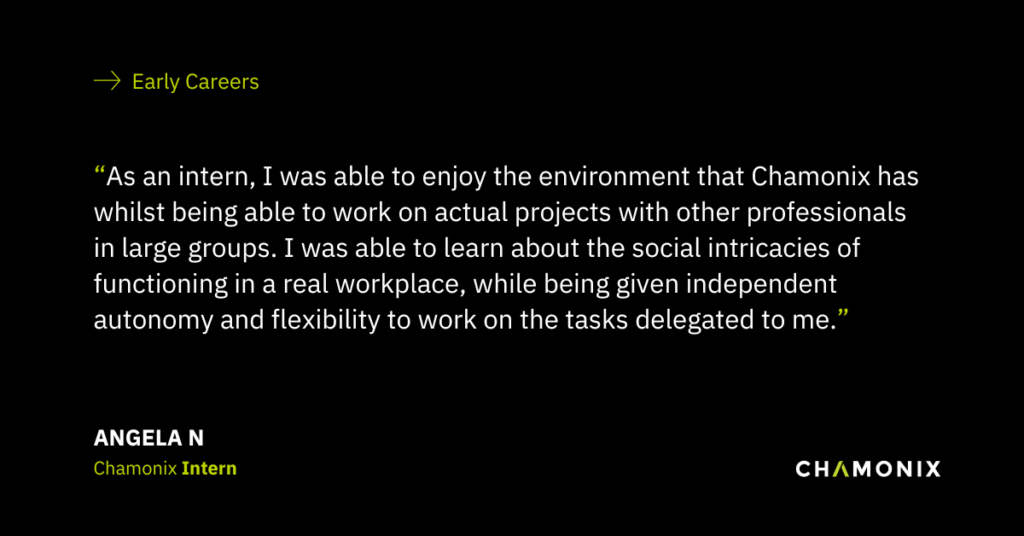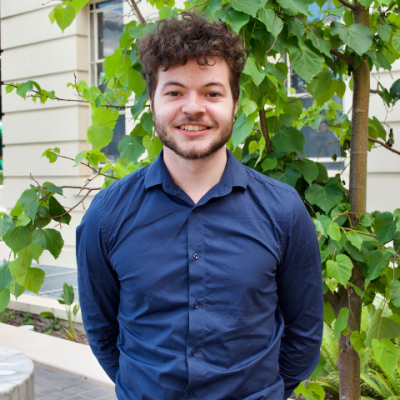 Intern Josh H, shared his experience as a Chamonix intern, and how he sees it benefitting his future career.
Internship Application Form