At Chamonix, we have created and nurtured an environment that supports career growth, professional development, and advancement. We value people who are passionate about technology and who approach their work with a growth mindset – and in return we give them the opportunities and support to fulfil their goals and potential. As we continue into our next chapter, we're seeking new members of the Chamonix team. If you're ready to take the next step in your career – and beyond – within a progressive and innovative workplace, we'd love to hear from you.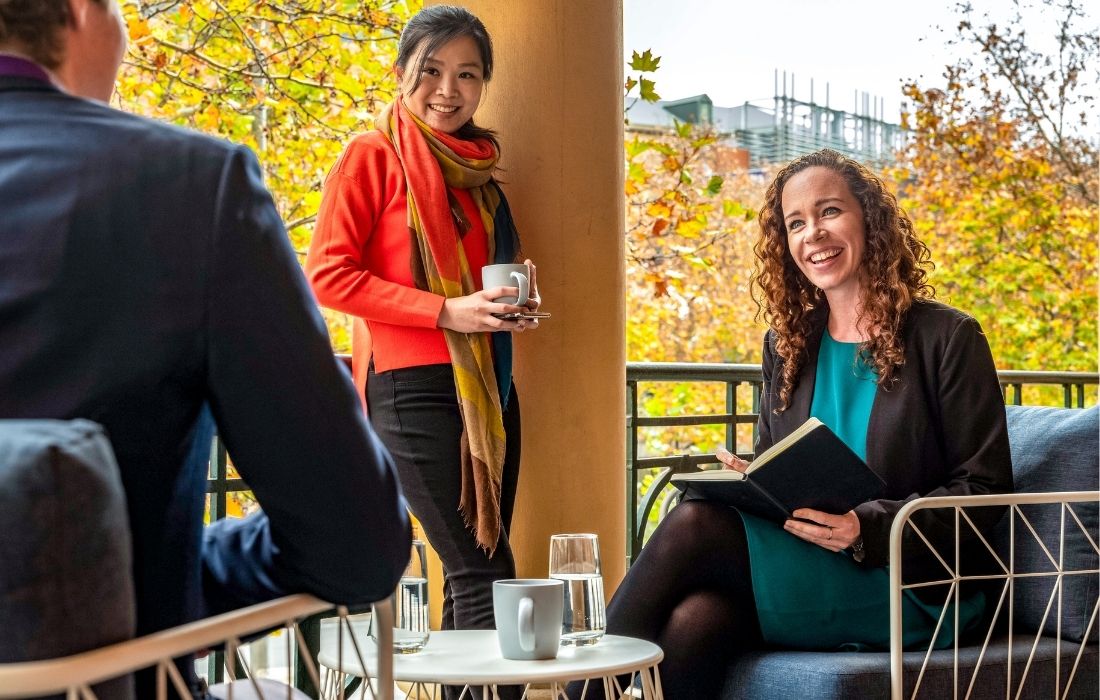 Positive Change, Enduring Impact
We are passionate about delivering meaningful outcomes for our customers as well as the wider community. Our highly collaborative, agile approach means that our people are empowered to directly impact outcomes and gain the satisfaction of knowing that the solutions they're working on affect positive change and create an enduring impact through technology.
A Culture of Continuous Learning
In our fast-paced industry, we are constantly exposed to new and evolving technologies, which is what makes it such an exciting place to be! Our mission is to ensure we are always well positioned to provide best of breed solutions for our customers so that they remain at the forefront of their industry. We proudly work with some of the brightest technical minds in the business and foster a culture of continuous learning, whereby our people are encouraged to augment their knowledge and upskill through shared insights and internal forums as well as certifications and formal training.
Creating opportunities for today and tomorrow
Since our inception, we have maintained our commitment to contribute to our community, the local economy and the future pipeline of talent. Over the past 12 years, we have demonstrated resilience and agility in adapting to our evolving landscape thanks to the strength of our people. We value employee lead innovation and recognise the unique perspective and qualities that come from a diverse workforce. We foster an environment of inclusivity where our people are encouraged to grow their skills and thrive as their authentic selves within a collaborative and supportive environment.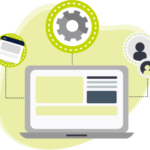 Our flexible work culture and policies support versatile work opportunities, so that our people feel supported to work from home without compromising on productivity, motivation or a solid team rapport.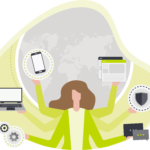 Our Bring Your Own Device policy empowers our team to work their way. Whether it's building mobile apps, running cloud migrations, improving cyber security, providing IT support or doing full-stack development, our people have the devices and tools they need to get the job done.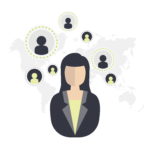 Pods are small support groups within our Chamonix community, each with a Pod lead and members, bringing together a range of skillsets and experience levels to create opportunities for mentorship, learning, career development, support and camaraderie.
Certification & Professional Development
Partnerships with Microsoft, AWS, Kentico, Adobe, IBM and others allow Chamonix employees to access online training and resources for professional development. Additionally, eligible employees may be reimbursed up to $2,000 per year to undertake approved courses of study.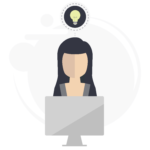 Our employee led Lunch & Learn sessions take place throughout the year at our head office, and are an opportunity for our staff to get together and present informal training sessions or technical reviews of recent projects that they've been involved in.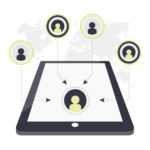 Our Communities of Practice are run by Community Coordinators – dedicated consultants who are experts in their respective areas. The Communities allow our staff to connect with like-minded peers to share information, ask questions, share findings and build knowledge across the team.
Our development teams work across a wide variety of projects, so we're looking for a diverse range of skillsets to meet the growing needs of our clients. Development opportunities include Cloud Services, Cyber Security, Azure Development, SharePoint & PowerApps Consultants, .NET Developers, Mobile Applications Development, Solutions Architecture, DevOps and more.
Alongside of this, we require experts in Testing & Automation, with experience in functional, non-functional, system, system integration, user acceptance and performance testing – to support our developers to produce the highest quality code and solutions for our clients.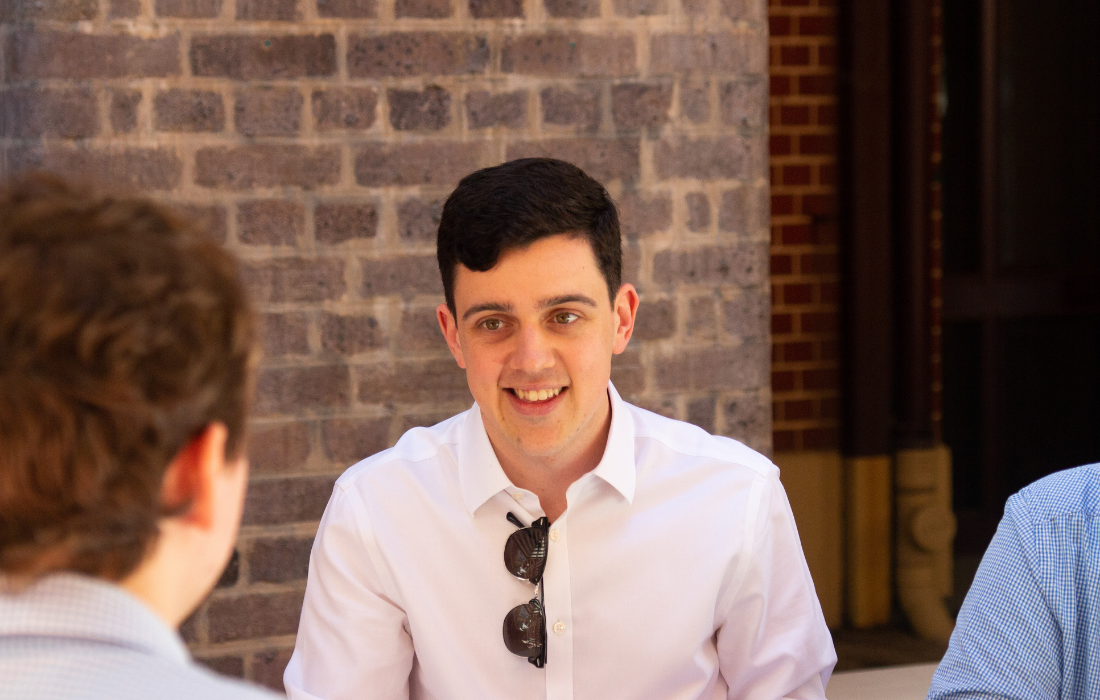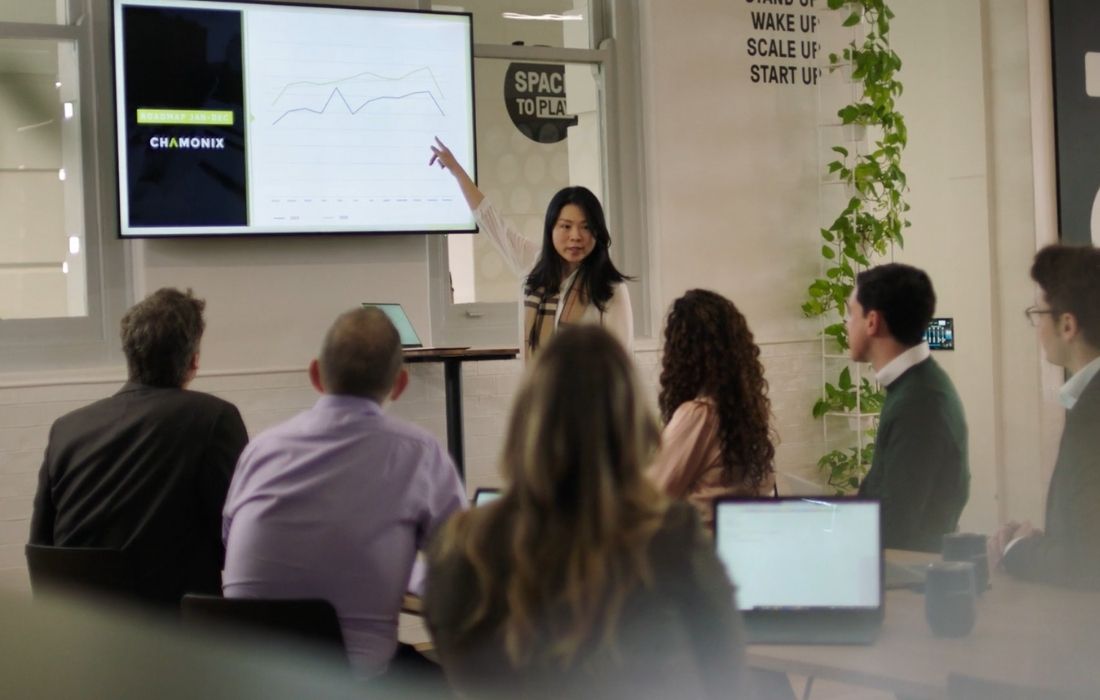 Analysts, Change Management & Advisory
Our analysts, change managers and advisory teams are involved in work across a range of industries, including Health, Local Government, Primary Industries, Defence, Retail, Utilities and Finance. We are looking for employees with experience and understanding of strategies and activities that support the implementation of community, business and government changes, and the analysis and management of technical projects to help clients achieve their business objectives.
IT, Infrastructure & Help Desk
A key focus in our organisation is digital transformation and technology modernisation. To support this, we have opportunities for experience IT professionals to provide technical support, monitor, manage and improve cloud infrastructure, provide Cyber Security support services, and deliver our growing portfolio of "as a service" offerings for clients across a range of industries. We're looking for team players with exceptional customer service skills, an aptitude for problem solving, and a focus on automation and continuous improvement of our managed services and internal support processes.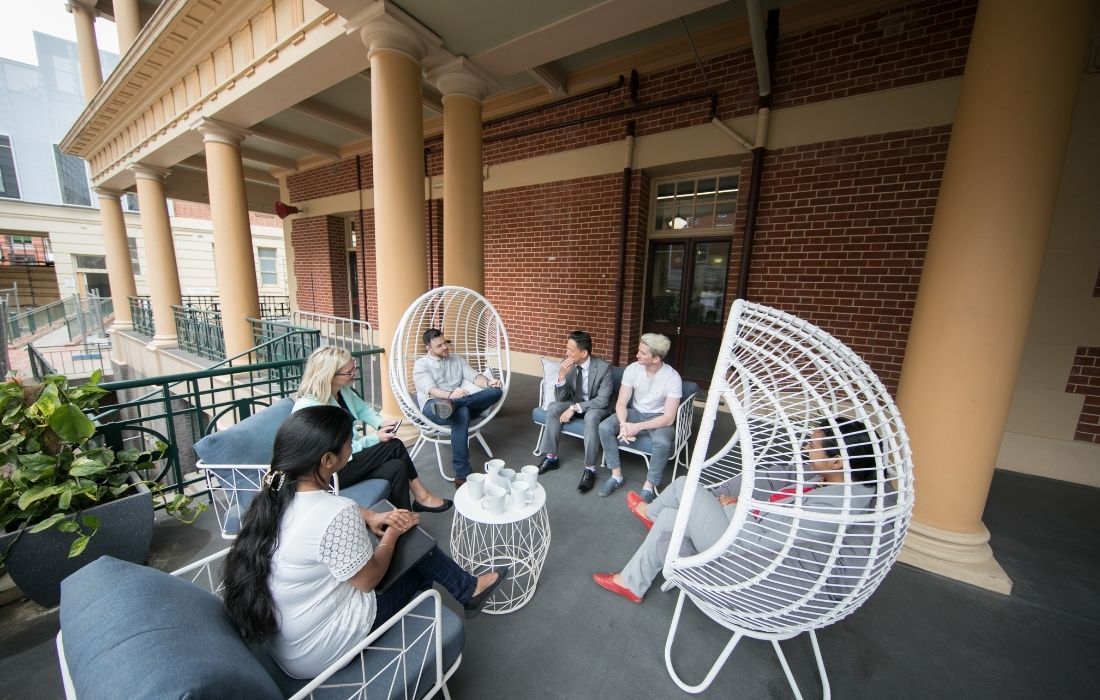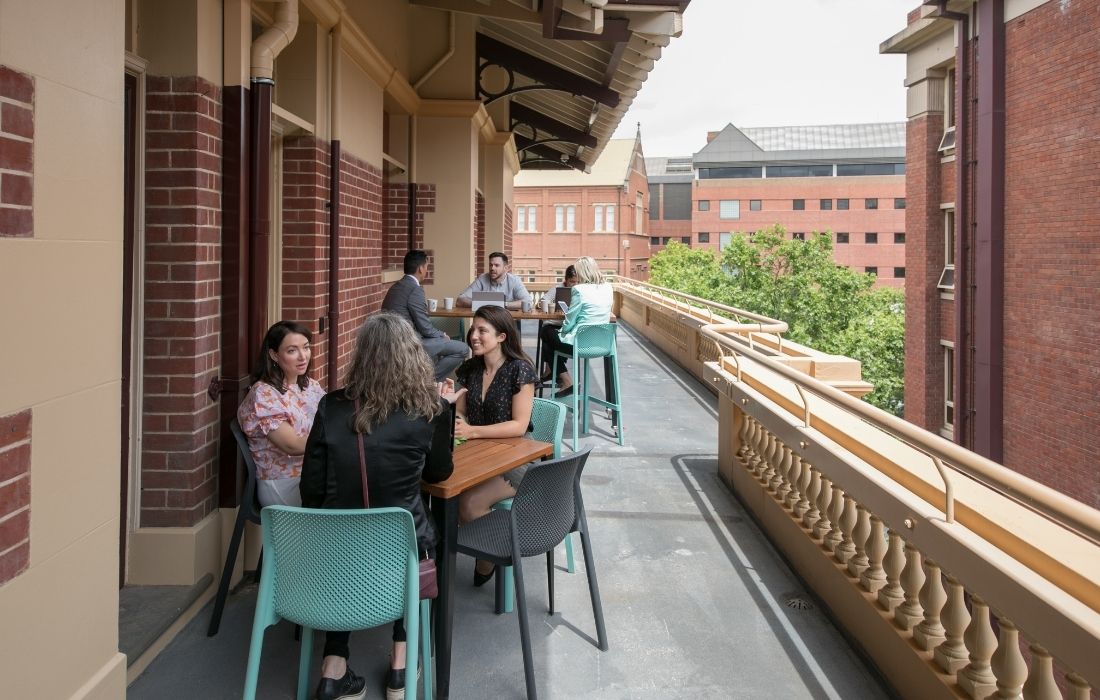 Our business support team covers a broad range of areas, including Admin, Human Resources, Business Development, Marketing and Finance. Working behind the scenes, they provide assistance in the day-to-day functions of the business that fall outside the technical aspects. This includes hiring and onboarding of staff, promoting Chamonix's services, managing the organisations finances and ensuring our clients and consultants have everything they need to keep projects running smoothly and on time.
Graduate & Intern Programs
Our Early Careers Program provides an opportunity to work in various areas of the business, in roles such as Software Engineering, DevOps, Cloud, Mobile App Development, Testing and more. This program is a great launching pad for gaining the experience needed to progress into a consultant role within the organisation.
Our Early Careers Program is an opportunity to work alongside a team at Chamonix, making industry connections, applying knowledge gained at university and getting a taste of what life as a technologist looks like.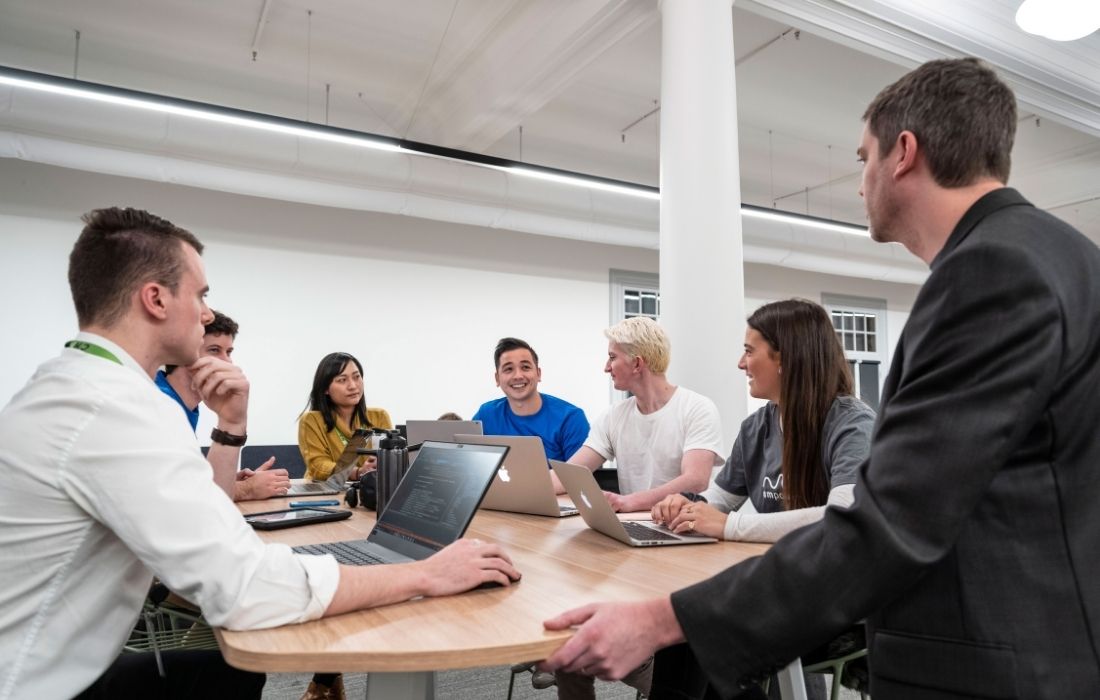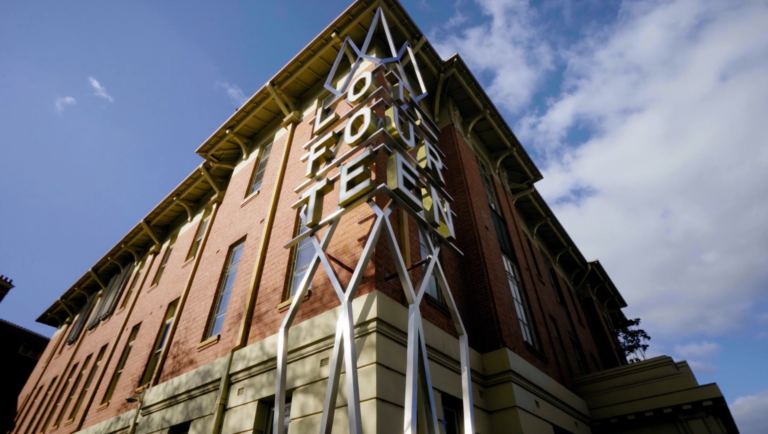 The seven-hectare Lot Fourteen neighbourhood is brings together people working in a range of technology focussed businesses, to share spaces, experiences and ideas across innovation, research, art and culture.
Chamonix is lucky enough to be among the first to call Lot Fourteen home. We're situated just off Frome Road in the Margaret Graham Building, and we're able to access other services and facilities throughout the site.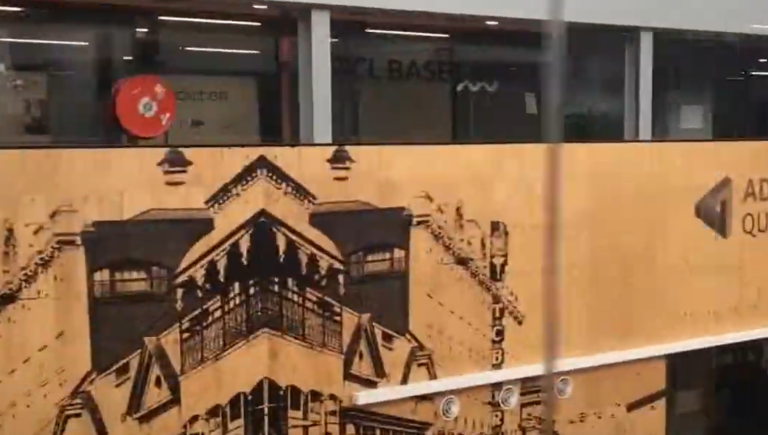 The Precinct is an innovation hub located in Brisbane, that connects start-ups, scaleups, incubators, investors and mentors.
Home to some of Queensland's brightest start-up and innovation talent, as well as established, recognised industry leaders, the community provides co-working and meeting spaces, modern common areas and end of trip facilities and regular networking and business upskilling events hosted by the Office of the Queensland Chief Entrepreneur.
"As a front-end developer, I've been able to work on some incredible projects with Chamonix; helping to deliver user-friendly experiences that benefit the lives of both employees and everyday users. Each time I enter a business or project, I know that I've been picked for the role specially, based on my skillset and the benefit that I can provide customers."
Jack M
Front-End Developer
"I have greatly enjoyed my time with Chamonix so far, as I have had the opportunity to work on highly critical projects that benefit a large audience. The challenges that the projects bring are always new and rewarding. This allows me to develop both my technical and leadership skills whilst surrounded by warm and encouraging colleagues."
Janice G
Software Developer
"Chamonix's diverse range of clients across many industries and sectors gives me the opportunity to create solutions and be part of a business's journey at many different points. From large enterprises looking for enhancements and fresh ideas, to smaller, younger organisations looking to kickstart new initiatives and growth, there's always a new and exciting challenge."
Warwick W
Sharepoint Developer
"The opportunities I've had to work on projects in the digital health space with Chamonix have not only been highly engaging, but they've given me a real sense of satisfaction, knowing that the work I'm doing is making a difference to both healthcare professionals and the public. I really enjoy the collaborative environment, the flexibility and the culture of knowledge sharing."
Ethan E
Developer
"Not all learning has to go through an extensive process of systematic instructions. Often the most valuable outcomes come from bringing people together in an informal atmosphere. Our Lunch and Learn sessions are a fun way of learning and collaborating, giving us the opportunity to both present on and learn about diverse topics."
Tanvi B
Business Analyst
"Chamonix has accelerated my career by putting their trust in my leadership abilities and providing opportunities to work with fantastic technical and creative minds. As an architect and full stack developer, I encounter a wide variety of complex problems, giving me opportunities to grow and learn. Chamonix offers a rich support network, giving me the confidence to pursue goals that would seem formidable alone."
Rob G
Software Engineer
"Building my skills as a full-stack developer over the years with Chamonix has exposed me to breadth and variety of industries that I couldn't get anywhere else. A personal highlight, just in recent times alone, must be the opportunities I've received to work on projects related to South Australia's COVID-19 response. It's an awesome feeling to wake up everyday knowing I'm working on projects that matter and improve the lives of others in the community."
Joe N
Full-Stack Developer