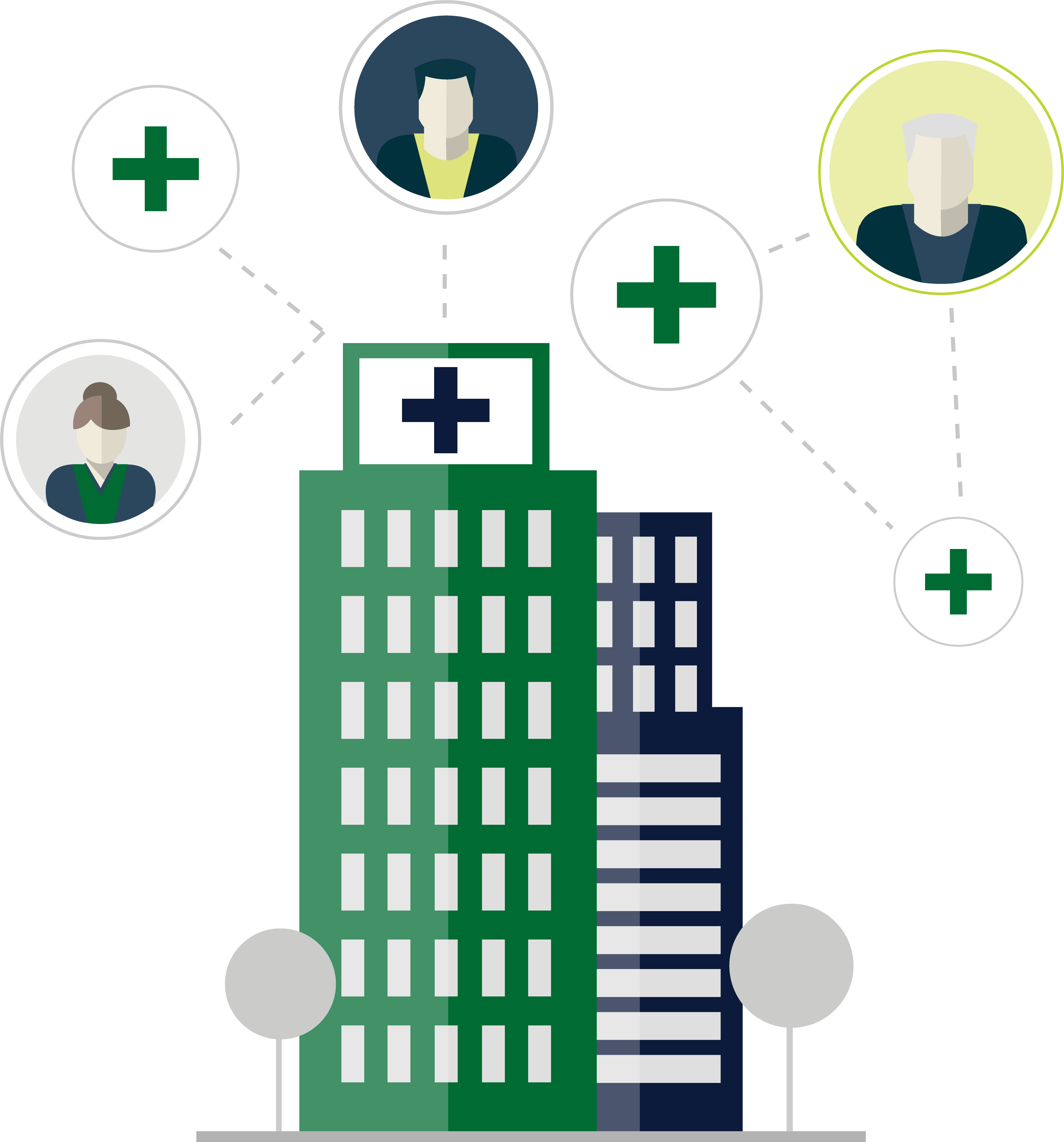 Agile, Lean and Devops Driving Better Healthcare Outcomes for Australians
Chamonix has partnered with its federal government customer since 2011 to deliver a middleware product for the healthcare industry. The success of this partnership has led to the product connecting over 800 distinct healthcare providers nationally.
The product was initially created out of a rapid implementation project funded for a healthcare provider by the customer. As the product proved itself and was progressively adopted by further providers, the partnership moved to recognise and manage the product in its own right. However, its ongoing development and support continued to be funded based on a project-based procurement model. This conflict between product and project focuses led to significant inefficiencies across the product development and support lifecycle.
Having recognised these inefficiencies, Chamonix collaborated with its customer to make significant cultural and delivery changes.
This started by altering procurement to be product-based, funding a cross-functional team to provide ongoing product development and support. This change has provided certainty to the Chamonix team, enabling continuity of resourcing, greater team cohesion and preservation of critical product and domain knowledge.
The team has adopted a pervasive culture based on Agile, Lean and DevOps practices.
This improved team culture has facilitated much closer collaboration between Chamonix and its partner throughout delivery, improving product management based on a shared prioritised backlog, better integrating stakeholders from the partner and industry into the design process, and encouraging feedback through monthly show & tells, retrospectives and beta release programmes. This has further enabled the team to work towards finer-grained and more regular product releases, delivering value to sites more frequently and facilitating tighter feedback cycles.
The combined team now ruthlessly strives to identify and eliminate waste in its processes, which has led to more efficient use of a single work management system fostering improved collaboration, refactoring historically time consuming and low value documentation and design review processes, and significant investment in automation.
The team initially invested in automation of the product deployment process. By moving away from a detailed, manual and time consuming documented deployment process to instead codify the deployment process, the team is now able to deploy the product reliably in seconds compared with hours to days. Better still, the same deployment automation is also able to be used by sites implementing the product.
Building on this, the team now applies continuous integration and delivery techniques to automatically build and deploy the product to its internal cloud-hosted test environments. Similar to the deployment automation, the build automation codifies what was previously largely a documented manual process. The continuous integration build pipeline builds the product components and executes unit tests, validating that the build is stable. The deployment pipeline uses the build outputs to automatically deploy the product to a range of test environments, validating the deployment automation across a range of operating systems and other dependency versions and executing a suite of post-deployment verification tests.
The team then moved on to further test automation, including automation of its regression test suite and a focus on performance testing. The team's performance test framework is capable of simulating a variety of realistic production usage profiles, executing tests to benchmark performance against previous releases and identifying performance regressions. By focusing on performance, the team is now able to proactively identify and remediate product performance issues before they are experienced by sites.
The team now also places greater emphasis on fostering a culture of continuous learning and improvement. The team habitually collaborates on problems and maintains a light-weight team wiki for shared team knowledge. Through regular knowledge sharing sessions and swarms, the team ensures that localised learnings are shared throughout the team and that challenges are addressed collectively. The team also maintains a continuous improvement backlog, allowing any team member to make suggestions for improvement, whether they be technical, functional, process or culture related. Continuous improvement backlog items are reviewed, prioritised and scheduled equally with items from the product feature backlog.
There has also been an increased focus on ensuring the ongoing serviceability of the product and its many deployments. The team continues to invest considerably in observability, enhancing telemetry captured during operation and supporting correlation of related telemetry. The increased observability has supported the introduction of a dedicated managed service providing level 2 support, reducing load on the product development team to service only level 3 support requests. This has been further assisted by the creation of a self-service knowledge portal available to sites, in some cases enabling support requests that would previously have been serviced at level 3 to be serviced by the site itself.
Collectively, the cultural and delivery changes made by Chamonix and its partner have significantly reduced inefficiency and waste, led to improved product delivery to sites, and contributed to better healthcare outcomes for Australians.